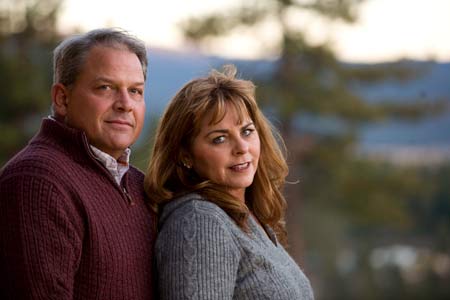 Geney/ Gassiot, Inc. is a privately owned construction business located in beautiful Reno, Nevada. First incorporated in 1981, we set out to become a premier builder of commercial and multi-residential projects in the Truckee/ Lake Tahoe region. Through hard work and a commitment to excellence, we quickly realized our initial vision for the company, establishing a solid customer base and a reputation for integrity and high quality that now extends well beyond our intended commercial markets. We have an unusual depth and breadth of commercial construction and construction management experience.
Over the years, Geney/Gassiot, Inc. has assembled a diverse project portfolio that includes mountain resorts, hospitality developments, expansive healthcare compounds, community centers and worship facilities, and we have done so in one of the nation's most challenging environments, both physically and economically. We have prevailed in both the private and public works sectors and have mastered the complex and challenging art of acute healthcare development and construction. Our wide range of experience in building types and environments has enabled us to create accurate and streamlined processes that save projects time and money. Geney/Gassiot, Inc. established itself as a formidable presence amongst larger firms in the Northern California and Northern Nevada regional construction markets, but at the core of our current vision is a rare and genuine focus on our people. We embraced a culture that accommodates the expression of personal visioning within the context of corporate structure. With continuity and synergy, ours was an environment of integrity and honesty where we learn, we trust and we grow.
Having fully realized the vision for Geney/Gassiot,Inc Mike and Kathy discontinued operations in late 2019 and are currently spending the time enjoying their faith, family and friends.
Geney/Gassiot, Inc. kgeney@geneygassiot.com NV lic # 0031456 CA lic # 416294